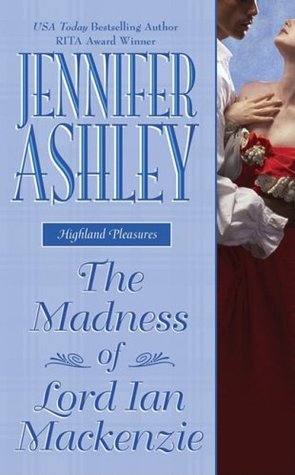 The year is 1881. Meet the Mackenzie family–rich, powerful, dangerous, eccentric. A lady couldn't be seen with them without ruin. Rumors surround them–of tragic violence, of their mistresses, of their dark appetites, of scandals that set England and Scotland abuzz.
The youngest brother, Ian, known as the Mad Mackenzie, spent most of his young life in an asylum, and everyone agrees he is decidedly odd. He's also hard and handsome and has a penchant for Ming pottery and beautiful women.
Beth Ackerley, widow, has recently come into a fortune. She has decided that she wants no more drama in her life. She was raised in drama–an alcoholic father who drove them into the workhouse, a frail mother she had to nurse until her death, a fussy old lady she became constant companion to. No, she wants to take her money and find peace, to travel, to learn art, to sit back and fondly remember her brief but happy marriage to her late husband.
And then Ian Mackenzie decides he wants her.
A Review (by Beckey)
An emotional touching historical romance story with an unforgettable character that was in niche of his own. Excellently written, captivating witty story that I really enjoyed.
4.5 stars
About the author:
NY Times Bestselling author Jennifer Ashley has lived and traveled all over the world, and now lives in the Southwest. She writes historical and paranormal romance and historical mysteries, as Jennifer Ashley, Allyson James, and Ashley Gardner.
Jennifer's novels have won RWA's RITA and RT Reviewer's Choice awards. More about her books at http://www.jennifersromances.com, http://www.allysonjames.com, and http://gardnermysteries.com.