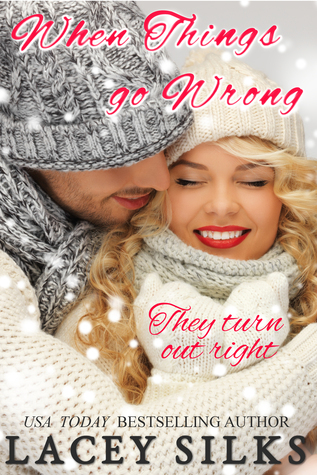 Lazy eyes, scarred lip and brow, muscled and tattooed, Julia's high school best friend, the one who made her heart go pitter-patter, had definitely changed in the past five years she hadn't seen him.
Being stuck with her mom and boyfriend number one hundred at an exclusive ski resort doesn't seem as daunting when Julia runs into the gorgeous and enticing Scar Wagner. And when fate forces the couple much closer than Julia would ever allow a man to be, she can't help but wonder whether it's time to give relationships another try.
After all, when things go wrong, they turn out right…
(This is the Prequel to Cheaters Anonymous … A review will be over on We Love Kink later this month from Beckey)  
A Review by Beckey
In the 5 years that Scar and Julia last seen each other nothing has changed…Scar still be elusive to the idea of being in a committed relationship due to his dad …
Being on vacation with her mom, Julia doesn't know that "Fate" (I am saying that one…) has something in store when she bumps into Scar on the slopes while skiing…
Overall an interesting and has me what is next …
Captivating page turning read to see how things played out with the story.. it is a short quick read.
Overall 4 star contemporary read.
About the Author
Lacey is an Author of Erotic Romance. Her stories come from her life, dreams and fantasies. She's a happily married wife with two kids. Lacey likes to make her readers blush and experience the story as if they were the characters. Drawing on the reader's most sensitive emotions through realistic stories satisfies her more than… …ok not really, but you get the point;) She likes a pinkish shade on a woman's cheeks, men with large feet and sexy lingerie-especially when it's torn off the body. Her favorite piece of clothing is a 'birthday suit'.