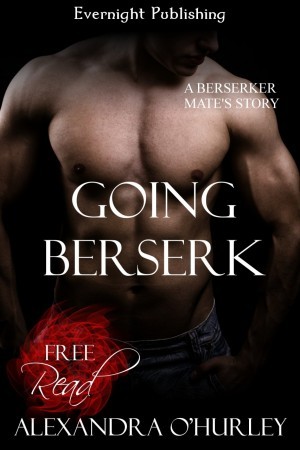 This story is a free read offered by the author and the publisher. It can be downloaded here: http://www.evernightpublishing.com/go…
A free vacation with a couple of newlyweds turns out to not be such a great idea. Kara is a third wheel and wanders down the boardwalk to find solace to her boredom. Adventure soon finds her in the form of a fortune-telling witch who captures her and holds her hostage.
Apart from his pack, Jakob is a Berserker seeking to find himself. Never in his wildest dreams does he imagine he'd also find his mate. The fact she's a Swartska hostage is not acceptable.
Jakob struggles to free his woman by freeing the beast he's fought to control for years. Once she sees what he really is, will she accept him as her own?
A Review by Beckey
A quick 10 or so minute read that was a umm dirty but oh so good… Apart of the author's Berserkers Mate series  but can be read alone but it tempt you to read the others…
About the Author
About me? How anyone can summarize their whole being within a little block of space is beyond me.
I have tried on numerous bio pages and what not and I hate making them. 🙂
So, let's just say I wear many hats. Mother, daughter, friend, writer, boss, employee, student, lover, and whatever else I may do within my day.
We all wear many hats within our lives, and most days we are stressed beyond words because of them.
So I write down my words and hope that someone out there is entertained by them and it helps them escape for a few minutes into another place where there are no hats.